About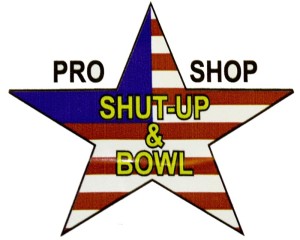 Shut-Up & Bowl – Pro Shop
Owner – Larry Hamilton
Newport, NC  (252) 726-6196
I started bowling at age 13 in Parkersburg, West Virginia. My first bowling ball was a Galaxy 30 Blue Swirl. I threw the ball off the right corner gutter at an angle to the 1-3 pocket. The night I shot a 236 with a 117 average, I was hooked.
Now I am 50 years old and own my own bowling pro shop. Things have changed. The biggest change is in the bowling balls being produced. Weight blocks and reactive cover stock have been added to help the ball hook. When I first started bowling I was told to turn my hand at the release to help the ball hook. With today's balls, all you need to do is get the ball rolling and it will do the rest, with proper techniques.
Why Shut-up & Bowl –Bowling Pro Shop
I opened my Bowling Pro Shop as a hobby and to make extra money. During my lifetime, I have spent thousands of dollars on bowling balls. After a bad experience at a bowling pro shop, I approached another operator about drilling a new ball. He drilled my ball, sold me his equipment, and gave me three months of instructions. He taught me something about bowling techniques I didn't know and you probably don't either.
If you want to be a better bowler, pay close attention to your game. You can change your bad techniques if you work on it. You can teach an old dog new tricks. It takes practice and dedication.
Why you should come see me
This is why you should come see me at Shut-Up & Bowl my bowling pro shop in Carteret County, Newport, NC. I am not here just to sell you a bowling ball, bowling shoes, or bowling supplies. I want you to have the best knowledge and techniques available. I have a real passion for the game and will help you even if we are on opposing league teams. I would like to help you find the right target board for your shot and help you overcome your gutter fears.
Key to a great shot
Balance is the key to a great shot. If we can find your perfect balance everything else will come together for a high scoring game. If you don't understand or prefer not to learn a new technique, I will drill or modify your ball to your preference.  I'm a bowling pro shop that has your needs in mind always.