Get MOTIVated!
Your email has been sent! Thank you!
Please enter your name and a valid email address.
Your email failed. Try again later.
Please check your math and resubmit :)
CALL: (252) 726-6196
At Our Shop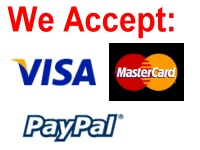 Recent Posts
Testimonials
Danny Speciale ~ Cape Carteret, NC

I used to have a 140 average, 1-1/2 yrs.Later I have a 177 average, highest on the youth league.Thanks Larry for all your help!
Peter Balderas ~ Jacksonville, NC

Motiv Tag ~ 814 series out of the box! Smooth ball down the lane and hits like a freight train. Thank you Larry!
Nick Christy ~ Newport, NC

Guru Mighty-768, Grease Monkey Whack -817 – thanks to Larry Hamilton for drilling them and Vise for the best IT's in the Biz.
Click for Larger Map
Get Your Free Sample
Save On Flying
Are You A Football Fan?
Do You Want it??
Take a Vacation!
Local Movie Deals
Dji
Best Website Hosting
Archives